Radio Prague's Monthly Quiz
Test your knowledge of things Czech! On the first day of the month Radio Prague will announce the month's quiz question on this site. At the end of every month we will draw six winners from the correct answers received. Join our contest and win a Radio Prague prize! Answers should be sent to cr@radio.cz by the end of the month.
The winners will be featured on this site.
Question for January:
What is the name of the summer residence of Czech and formerly Czechoslovak presidents, used since 1921?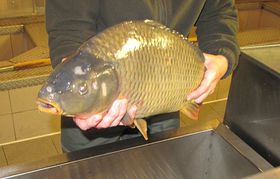 Photo: Ivana Vonderková
The correct answer for December: carp
Winners:
Richard Chen, Trinidad and Tobago
Martin Hyka, Czechia
Irina Isaeva, Russia
Irene Neumann, Germany
Javier Nunez Aramburu, Spain
Mare Soovik, Estonia