What do you think of when you hear Czech Republic? Have you visited the country and what were your impressions? Who is your favourite Czech personality? Share your impressions with us. We look forward to your observations.
cr@radio.cz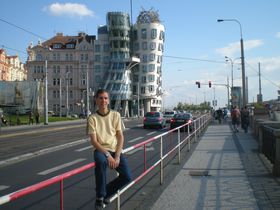 Dancing House, photo: archive of Hugo Longhi
How about a dance in Prague?
All you need to do is take a walk through the city's streets and look for a building that the Prague Guidebook introduces as The Dancing House, or La Casa Danzante, in Spanish. But for me, as well as for most of the locals, it will always be Ginger and Fred.
You will come across it walking along the Prague embankment - standing out with its beautiful and original silhouette it is an endless source of inspiration to me. I can see the couple in my mind's eye – his hand is at her waist and he is turning her in time to the music. The music – which you can hear from every Prague window – you can choose for yourself. I have taken pictures of this building from every conceivable angle, but failed to see it from the inside. I look forward to coming back one day to satisfy my curiosity. This is one Prague experience you should not miss!

Hugo Longhi, Argentina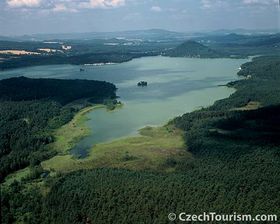 Mácha Lake, photo: CzechTourism
The Czech Republic has been my holiday destination for twenty years and more. In the past I and my family would camp at Mácha Lake, and since 2013 I have visited Prague at least once a year. From there I take train rides to all corners of the country. I love the diverse landscape and have found that towns such as Hradec Králové, České Budějovice, Liberec and Plzeň are well worth visiting. On the road I have encountered many cordial and friendly Czechs who had a ready smile and appreciation for my efforts to speak their language. Plenty of places still remain undiscovered and I am greatly looking forward to spending more time in your charming country.

David Karlick, Germany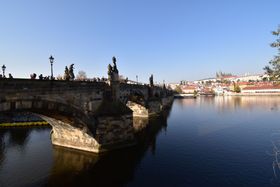 Prague, photo: Ondřej Tomšů
I studied in Prague during college for a semester. This was several years before the name Czechia came to be. I instantly fell in love. The people, the architecture, the food, the beer, and art, the history, everything about it spoke deeply to me. To this day I often dream of Prague and long to return to my favorite place on Earth. I feel a deep connection to that wonderful country and the soul of the people there. A piece of my heart will always be there.

Avery Kennedy, Navy pilot, United States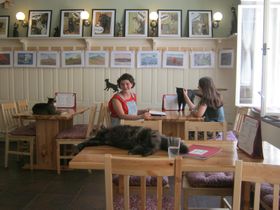 Photo: Dominik Jůn
I have visited Prague over 20 times since 2011; sometimes on route to Slovakia, and others to explore CZ. I like Prague. I often stay in different accommodation on every trip, so I see various areas. I have been on most of the metro, and intend to visit the bits I have missed. I have started helping people at the airport, or on the way into the centre, if they seem lost or confused. People arriving in Prague should consider a trip to Olomouc, Liberec, or České Budějovice! I really like that cat cafes are catching on. I have visited 7 so far, and hope to find more, this year.
Nigel
"I think that no-one knows how to laugh as much as Czechs", Gjursev Siderov, Bulgaria.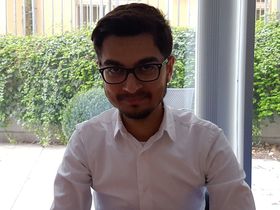 Gjursev Siderov, photo: Klára Stejskalová
"Blowing your nose in public was something that shocked me in the Czech Republic", Pascal Rakatomizao, Madagascar.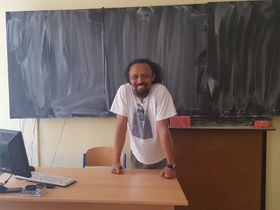 Pascal Rakotomizao, photo: Klára Stejskalová
"You are calm people, pragmatic. You don't trouble yourselves too much with small things, and I think you are honest", Carlos Arbona, Spain.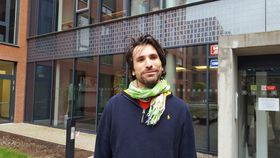 Carlos Arbona, photo: Klára Stejskalová
"I really love Prague. Moscow is a megapolis, a crazy city which draws on all your energy. Here, it's quiet and the people are pleasant. It calms the soul", Maxim Fedorov, Russia.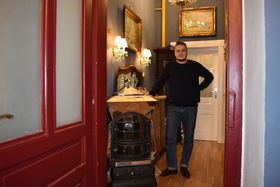 Maxim Fedorov, photo: Klára Stejskalová